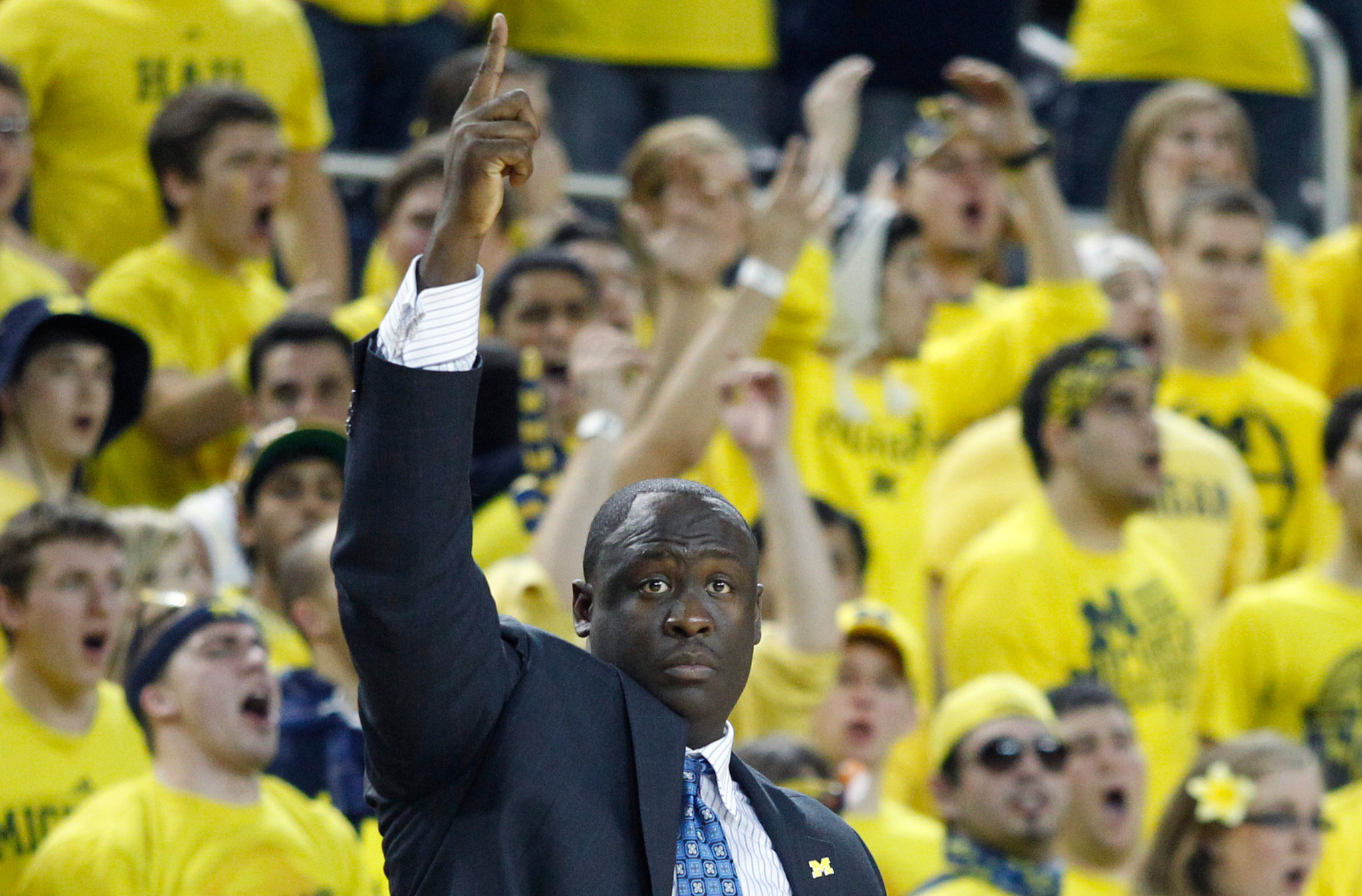 maizeandgoblue.com
The media is saying that UD is in final negotiations with
Bacari Alexander to become their next head coach. Michigan recently lost LaVall Jordan to Milwaukee and now Bacari to the University of Detroit.
This is really good news for the Michigan program as it needs some "fresh" voices and some defensive coaching expertise. It's also good to have a Coach B coaching tree as these two with some success could be considered candidates for Michigan when Coach B decides to retire in a few years.
Bacari played and graduated from UD, so it's a really good fit. Look for Coach B to fill both coaching spots next month.
2017 IMG Academy 4-star DE Josh Kaindoh has Michigan, OSU, PSU and ND in his top 4.
The PAC 12 is now saying they voted the wrong way in the Satellite Camp vote.
This guy from CBS Sports calls Michigan O-Line U. I can see that historically but we haven't been anywhere near that the last 5 years or so. Under Jimmy, expect the Wolverines to be TE U.