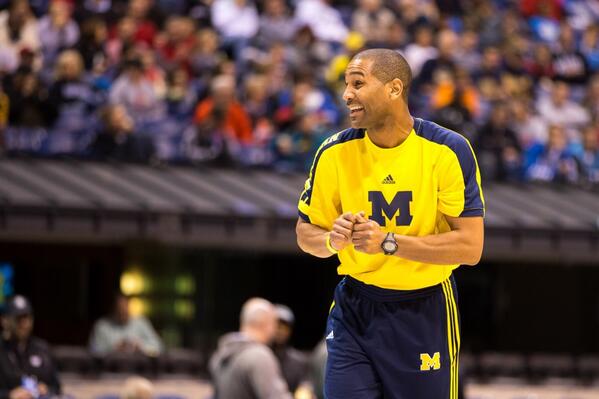 from twitter
LaVall Jordan was a strong leader for the Michigan Basketball program. He helped Michigan make runs to the Final 4 and developed NBA talent. He was overdue for a head coaching job and took the role at Milwaukee- Wisconsin last year. He was 11-24 in his first year but took his team to the Horizon League tournament championship game before losing to Northern Kentucky.
Last night he was named the head coach of Butler, where he played college basketball. That is a great job and I hope he does well. If he is successful in Indy, he could be a candidate in a few years to replace Coach B when he decides to retire. Fun fact: Did you know Lavell is from Albion, Michigan?
Congratulations Coach!
More B-Ball News: Michigan will host CMU and travel to Texas next season.
2019 #1 ranked RB Noah Cain is planning a visit to Ann Arbor. He plays at IMG.
I mentioned 2018 IL TE Luke Ford yesterday, Michigan also offered yesterday.
Jimmy said on the Rich Eisen show that he is not in favor of Friday night games and that Saturday is the day for the Wolverines. Can't agree more.