Happy 40th Birthday Tom Brady! Can he win a Super Bowl at this advanced age? I wouldn't bet against it!


Michigan got it's 4th commitment from the BBQ yesterday afternoon when 2018 Florida Safety Sammy Faustin picked the Wolverines. Sammy is a 3 star prospect across the board, minus ESPN which didn't rank him. He fits the Don Brown mold and is 6'2 170 pounds coming into his senior year of high school.


Sammy was late to get offers but now has over 20. His top offers were from: Arizona, Ole Miss, Maryland, Nebraska, NC State, Kentucky, Virginia, Iowa State and others.


This is a clear Don Brown recruit, Sammy plays CB in high school and Don projects him to Safety at Michigan. It will take a few years for him to learn the position, so I expect him to red shirt and see time on special teams early in his career. Welcome Sammy!


Sammy is the 13th 2018 commit in a class I expect to be around 20 players.







Chad Johnson showed up at practice yesterday and even got some time in working with the young WR's. I guess he was at EMU with his daughter for a track event.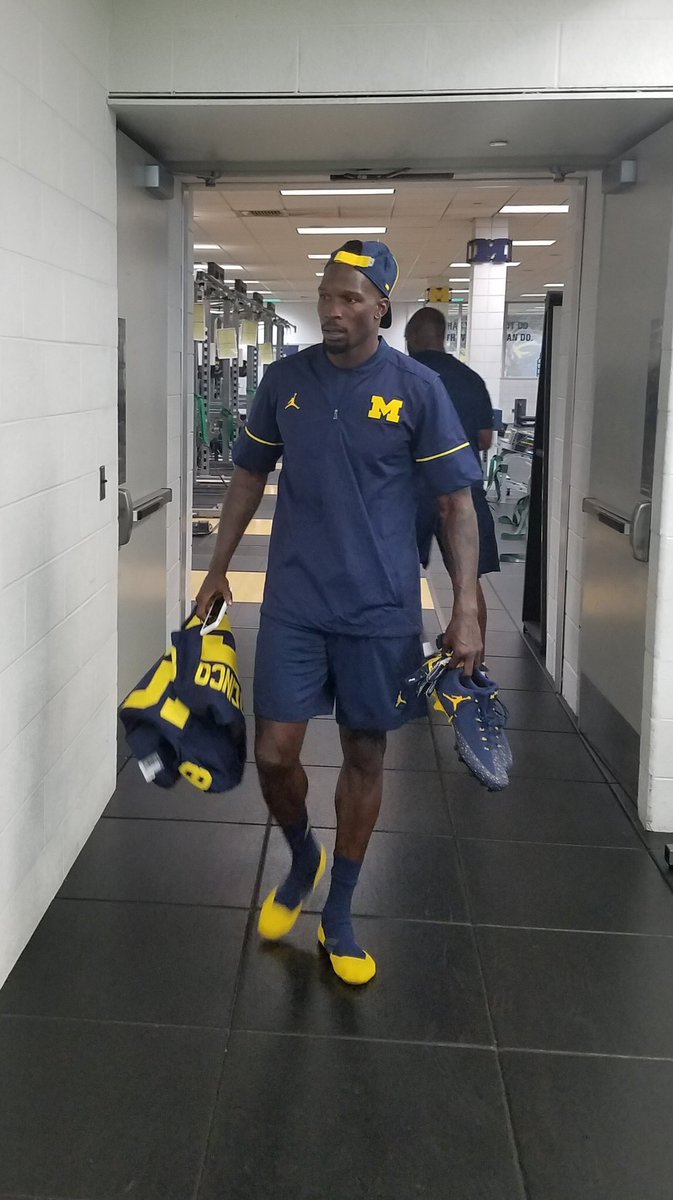 They really hooked him up with some Jordan gear!
BTN will visit Camp Harbaugh on 8/12.