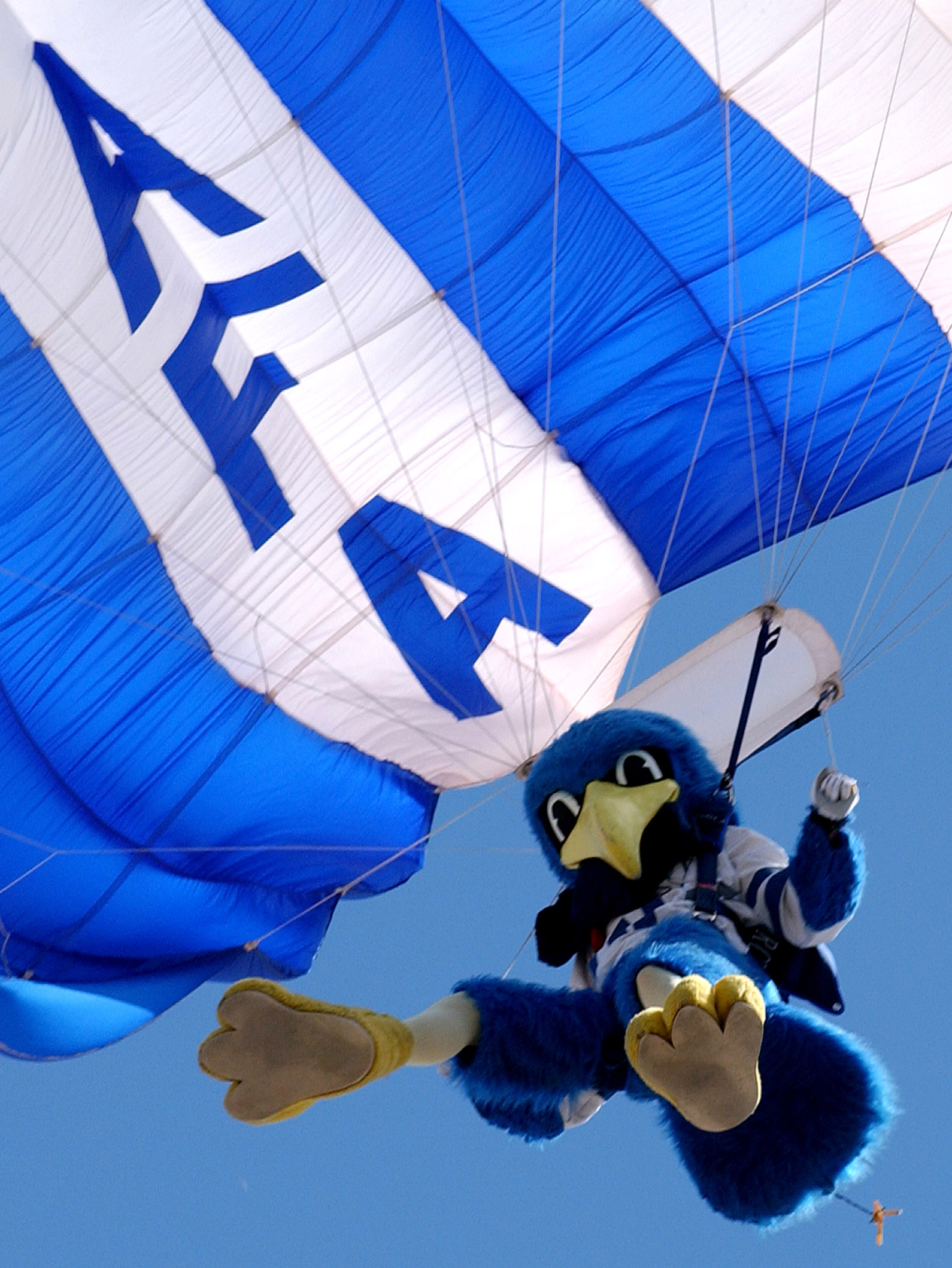 Time
: Noon
Location
: Big House
Weather:
Sunny 76
TV:
BTN
Stream:
BTN To Go
Line
: Michigan -24
Michigan brings in an opponent that you rather shake their hands and thank them for their service then play them in a football game. I usually like to have something I don't like about a Michigan opponent, but not this week. For these kids to go to the Air Force Academy and play football deserves a tip of the hat and a heartfelt Thank you!
They're also a pretty darn good football team as well. One when you see them on the schedule, you think about the 1000 ways they can beat you with that triple option.
Tale of the Tape
Michigan Running Game vs. AF Defense = Michigan
AF Running Game vs. Michigan D = Push
Rest = Air Force
Time to Game Plan= Air Force
Kickoff Time = Michigan
Coaching = Push
Remember this match-up in 2012? It ended up being a one touchdown game 31-25. Michigan had all kinds of trouble with that triple option. I like defending this type of offense, if Michigan has had more then a week to prepare, when it's just a week that favors Air Force.
I'm pretty sure each coach would prefer to run 95% of the time with their strong running games. This game might take 2.0 hours total!
Leave feeling good about a trip to Purdue if.......................
Michigan's defensive linemen, doesn't have any lower leg injuries
Michigan wins by a comfortable margin and looked decent in all phases
Wilton doesn't fumble or throw a pick
Wilton is accurate in the 4 passes he is going to throw
Michigan's running game is gaining yards in chunks
Michigan can punt the ball further then 21 yards.
Say, we never should schedule the Air Force again if..........................
Wilton is turning the ball over in anyway
Michigan's young defense is confused by the triple option
AF is running circles around the Michigan LB's and DB's
The AF defense stops the Michigan offense more then a couple times
This game is close in the 3rd quarter
I don't like this match-up for the Wolverines as the Falcons can make any team look pretty bad. If this young defense gets frustrated, it could be a long day for the Wolverines at home. The Michigan offense will have to score and score often to keep up if the Air Force is running the ball like we know they can. The noon kickoff is very early for our guests from Colorado Springs and should help the Wolverines.
I like Michigan's running game in this one and expect big days from Ty, Chris and the offensive line should do well against a smaller AF Dline. Michigan's defense will need to be led by guys like Carlo Kemp, Devin Bush, and Rashan Gary. The young guys will have to stay with their assignments, even when it looks like they shouldn't. I'm a bit concerned for the young DB, playing the run and getting hit over the top on some long passes. The Michigan Dline will need to protect their knees from the cut blocks. Win the game and stay healthy!
Michigan 41 Air Force 21