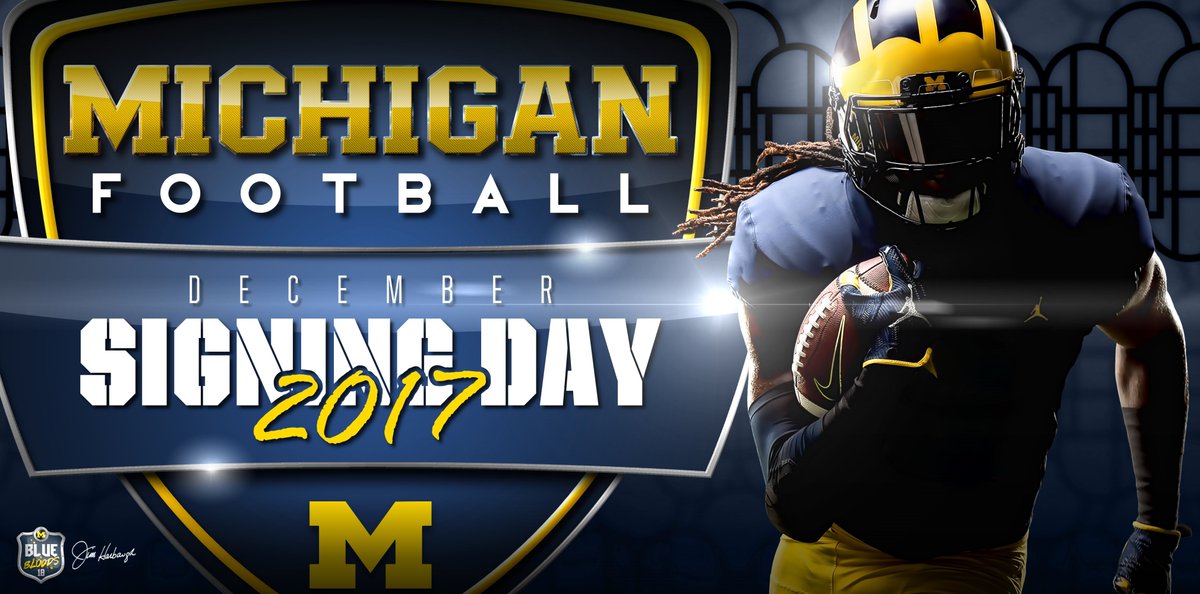 mgoblue.com
Signed LOI's and Officially Michigan Wolverines:
Aidan Hutchinson, DL from Dearborn
Joe Milton, QB from Orlando
Sammy Faustin, DB from Naples. FL
Cam McGrone, LB from Indy
Christian Turner, RB from GA
Julius Welschof, DE from Germany
Luke Schoonmaker, TE from Conn.
Ryan Hayes, TE from Traverse City
German Green, DB from DeSota, TX
Gemon Green , DB from DeSota, TX
Mustapha Muhammad, TE
Taylor Upshaw, DE - Florida
Myles Sims, CB Georgia
Jalen Mayfield, OL Grand Rapids
Hassan Haskins, RB Eureka, MO
Ben VanSummeren, FB Michigan
Ronnie Bell can't sign another LOI this year, he is signing financial aid documents and will sign the football LOI in February. He signed an LOI for basketball already.


It seems that Otis Reese and QB Kevin Doyle are going to wait to sign in February. It easy to see why Otis wants to wait because he is still deciding between Georgia and Michigan, but Kevin is a bit of a head scratcher.

Twitter is saying that Ryan Hayes, Luke Schoonmaker, and Myles Sims is also in but not yet confirmed by Jimmy and staff yet.
Breaking News
: It seems Michigan has flipped 4 star DE Julius Welschof from Georgia Tech. He is 6'6 and 248 pounds and from Germany. Yes, the country not Germany Township, PA.
In other news, reports are that Jedd Fisch is heading to Missouri to be its new OC.