It seems the LOI's have slowed down a bit, with only 3 guys still out. So far its been a big day for the Wolverines. I think many Michigan fans would have traded a Zach Harrison commit for getting Dax back and a 4 star outside WR today. Throw in a 4 star OT and 4 star LB from this past weekend and its been a good few days for Michigan Football recruiting!


8:03 - Karsen Barnhart, Confirmed
8:07 - Zach Carpenter, Confirmed
8:14 - Fireworks Dax Hill, Confirmed! 🎆🎆🎆🎆🎆🎆
8:19- Joey Velazquez, confirmed
8:25 - Nolan Rumler, confirmed
8:33 - Chris Hinton, confirmed
8:40 - Anthony Solomon, confirmed
8:47 - David Ojabo, confirmed
8:53 - Jack Stewart, confirmed
9:00 - Charles Thomas, confirmed
9:06 - Mike Sainristil, confirmed
9:14 - Jalen Perry, confirmed
9:25 - Gabe Newburg, confirmed
9:30 - Mike Morris, confirmed
9:40 - Trente Jones, confirmed
9:48- Quintel Kent, confirmed
9:52 - Mazi Smith, confirmed
10:00 - Cornelius Johnson, confirmed
10:07 - Erick All, confirmed
10:14 - DJ Turner, confirmed
10:25 - Giles Jackson, confirmed
10:35 - Cade McNamara, confirmed
10:50 - Zach Charbonnet, confirmed
11:05 - Trevor Keegan, confirmed
3:30 - George Johnson III, confirmed


Still pending and not signed as yet:

- Trevor Keegan (who I believe has a signing day at his school this afternoon)
- Zach Charbonnet, still early in California
- Quinten Johnson
- AP-Hickson
-George Johnson III


*confirmed means that Michigan has received the LOI and has posted the signing.

From BTN: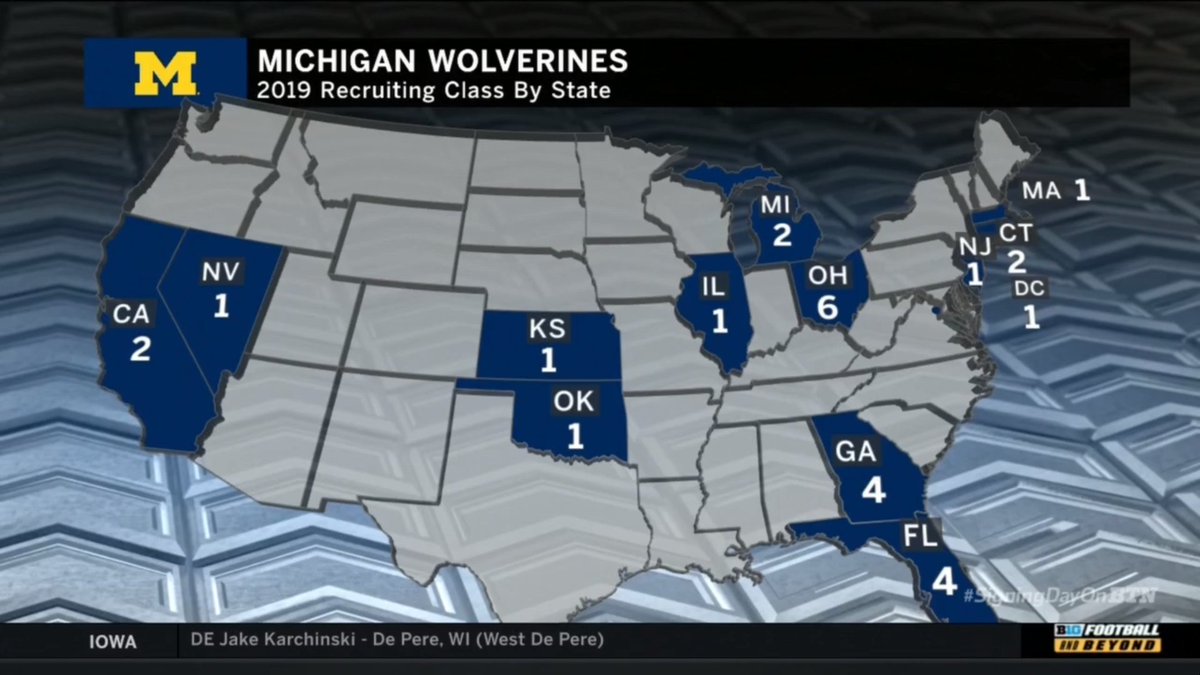 Breaking News


Cornelius Johnson commits to Michigan!!!!🔥🔥🔥🔥🔥🔥🔥🔥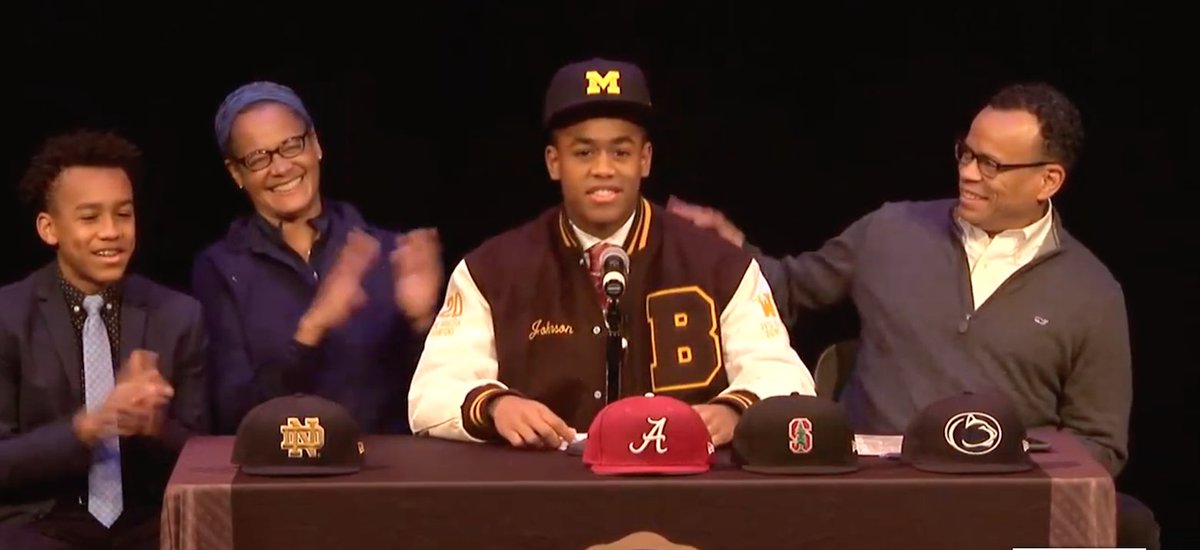 Devin Bush, has not been cleared medically to play in the Peach Bowl and will head to the NFL Draft.

Alabama has flipped OSU commitment, Safety Jordan Battle.
Michigan as double flipped Alabama commit, 5 star S Dax Hill
Georgia has flipped 4 star OSU QB Dwan Mathis

This is the busiest day of the year on the blog, so come early and often as I will have a running list of commits that have signed their LOI's and sent them to Michigan.
Michigan is expecting a large class of 26 prospects signing.
1 new commit is expected with Cornelius Johnson
Harbaugh said to expect fireworks but I'm guessing there really won't be any
. He also will not be doing a press conference today which seems a bit strange.
Also former Wolverine WR Kekoa Crawford committed to Cal last night.