If you follow this blog, you know that I have wrote posts on how Jimmy is a Rock Star and at another celebrity level then maybe any other coach in college football. Yes, Urban and Nick have more hardware, but Jimmy is a Rock Star like no other.

It's not even worth mentioning his twitter battle with ESPN SEC water carrier Peter Finebaum. I'm sure rock stars barely have time to worry about radio talk show host's that takes calls from crazy SEC fans.

I'm talking about getting an invitation and attending Michael Jordan's 54th Birthday party on Friday. Folks who get an invite to this type event are the elite of the elite in the sports world. Jimmy was there in a "jumpman" sweater and hanging with the likes of AI.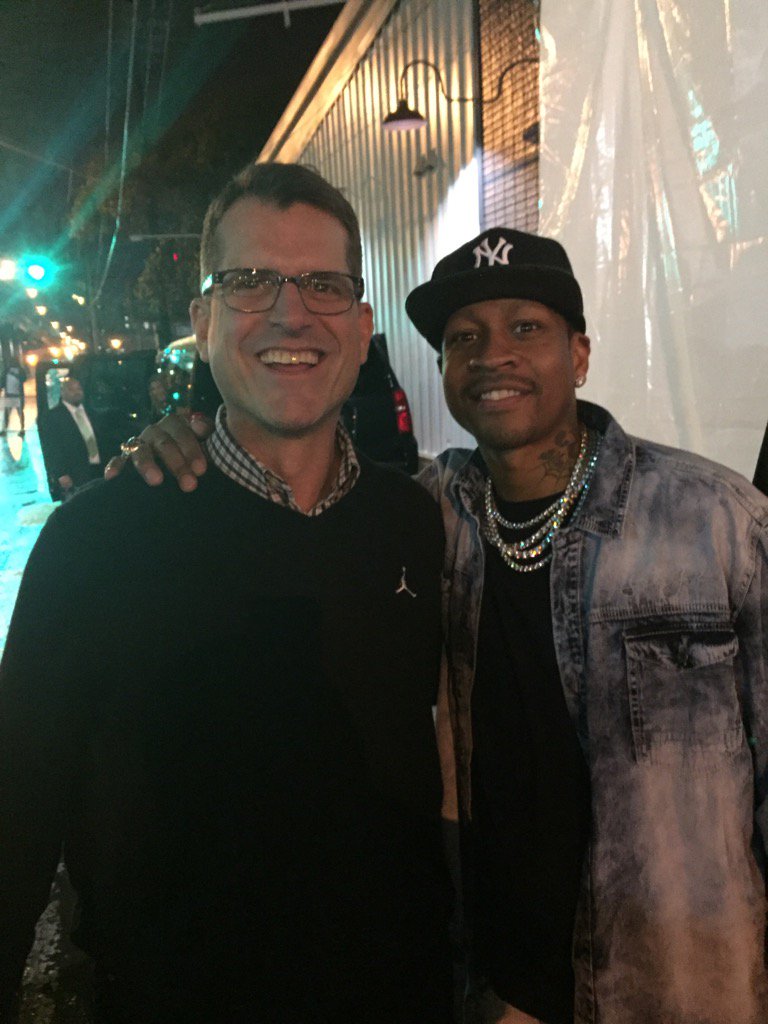 A Rock Star! We know Jimmy is a fan of AI as he has sported his jersey before at satellite camps.


Michigan Basketball took a tough loss last night on the road at Minnesota.
Congrats to GR3 winning the NBA Dunk Contest!
Former commit and weekend visitor, GA 2018 offensive guard Jalil Irvin was blown away by his visit to A2.
This is Andre the Giant Big! Michigan is recruiting IMG's 2018 offensive lineman Daniel Faalele who is 6'8 and 400 pounds!