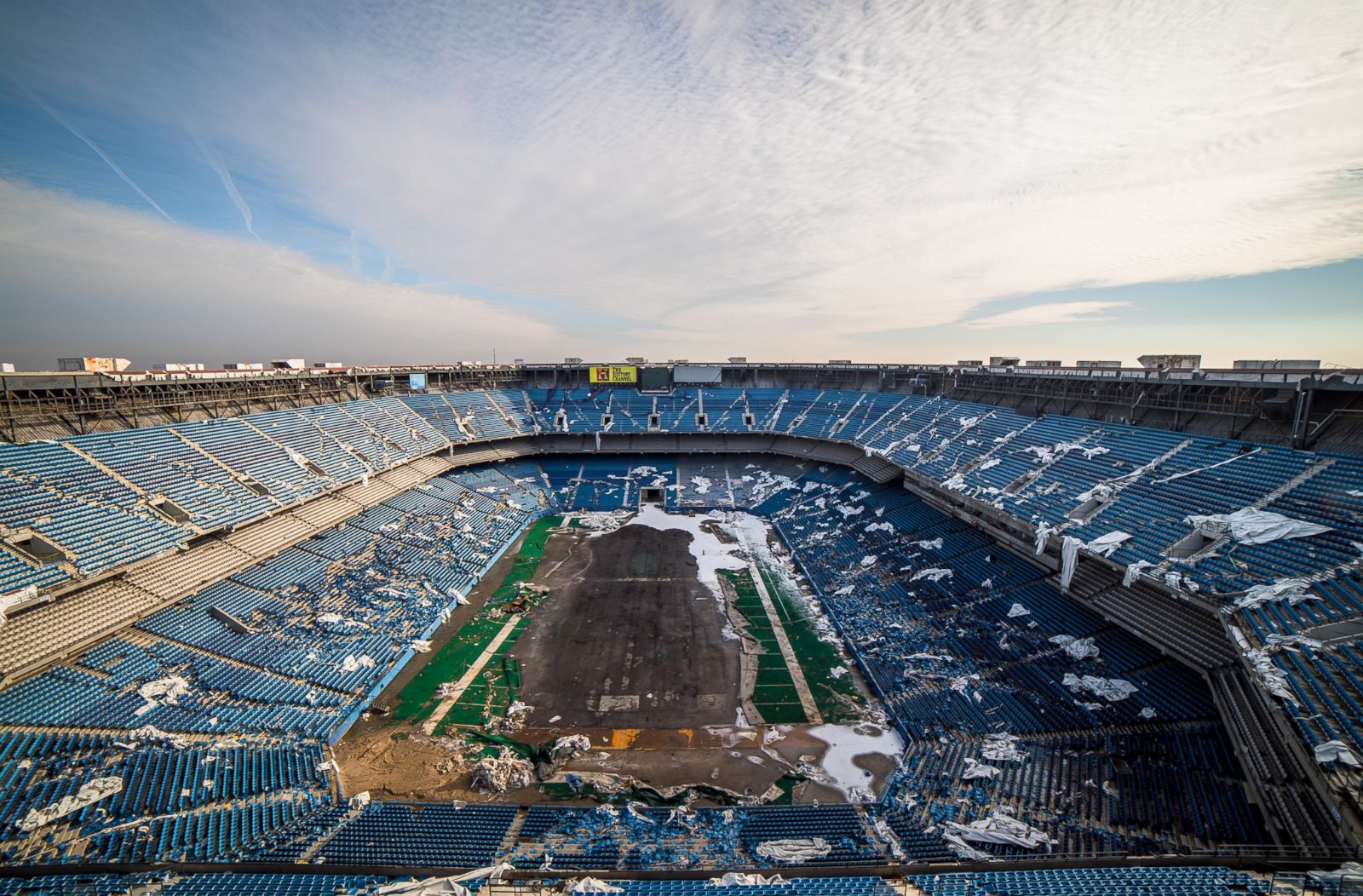 ABC News
A judge has ruled that the Silverdome will have to be blown up/knocked down. It's become a an eye sore and it's way past time to tear this old girl down. A judge approved the destruction on Tuesday and the Silverdome's owners have until June 9th to apply for the permit. As you know, the Silverdome once hosted a Super Bowl, WrestleMania, A number of concerts, and the former home of the Lions and Pistons.
Michigan commit and former teammate of Aubrey Solomon, Otis Reese took a visit to Georgia last weekend and will take a number of trips this Spring and Summer. At this point, I'm not concerned about a flip. On a side note, start thinking about the defensive line of Solomon, Gary and Hurst next season. That sounds pretty good to me!
5 star CA WR Amon-Ra St. Brown has brothers at ND and Stanford and could stay close to home but wants to visit Michigan and Ann Arbor.
The Spring Game won't be on TV live and BTN will show it at 3:00. You will be able to watch it live on BTN2Go.
I know we don't follow basketball recruiting here too often, but Michigan is in the race for a 5 star 6'11 PF named Mo Bamba. We don't see Michigan getting involved to often with 5 star guys, so this recruitment is one you might want to keep an eye on. Mo seems to be down to Duke, UK, Texas and Michigan.