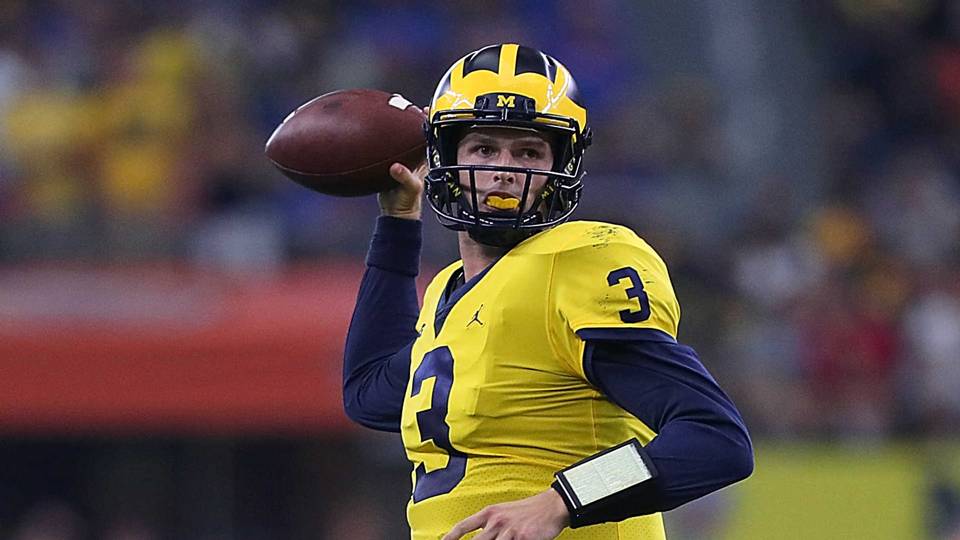 sporting news
Wilton finally pulled the trigger on his transfer yesterday. He decided to run the Chip Kelly offense at UCLA. Which at first looks like a round peg in a square hole. Maybe the time in the NFL has changed Chip and he is going to run more of a pro offense. If not, it will be interesting to see Wilton run the football a bit. (If you didn't know and I'm sure a majority of you do, UCLA plays its home games at the Rose Bowl)
That wasn't the only transfer news we got yesterday, since Michigan is now a basketball school I probably should have led with this story. Ibi Watson announced that he plans to transfer from Michigan. Ibi got passed up by Jordan Poole at the 2 and Adrian Nunez and Iggy Bazdeikis will be coming in as true freshmen.
Ibi saw more playing time early in the year but was pretty non-existent in the Big Ten season and in the tournament. This transfer was expected as Michigan was over the scholarship limit for next year and could be one under if and when Wagner pulls the trigger on the NBA draft which is also expected.
In fact, Coach B has been rumored to be talking to
South Dakota grad transfer Matt Mooney who plays point and shooting guard positions. Which pretty much guarantees that Mo has told coach he is gonzo as well. Mo was rated a 2nd round pick before Michigan's NCAA run, it will be interesting to see what the tournament did for his draft status.
Sounds like Roy Roundtree is starting to make a difference with the young WR core at Michigan. Great hire by Jimmy! I'm sure Roy will be able to turn this role into a WR coaching position in a year or two. Michigan fans are looking for a huge year from this position group next year.
Michigan will look to sign about 3 WR's in the 2019 class. They just offered SC 2019 wide receiver Jacoby Pinckney and Michigan hosted Connecticut receiver Cornelius Johnson this week.
Visitors this weekend include:
Greenwood (S.C.) four-star tight end Luke Deal
Hollywood (Fla.) Chaminade Prep. Four-star cornerback/athlete Tecory Couch, four-star receiver John Dunmore, and four-star safety Keontra Smith
Olentangy (Ohio) Orange five-star defensive end Zach Harrison
Warwick (R.I.) Bishop Hendricken offensive tackle Xavier Truss
Atlanta (Ga.) Marist three-star safety Kyle Hamilton
Cincinnati (Ohio) Moeller three-star offensive guard Zach Carpenter
Paw Paw (Mich.) offensive lineman Karsen Barnhart
Hagerstown (Md.) St. James four-star receiver John Metchie
2020 Frankfort (Ill.) Lincoln-Way East four-star receiver A.J. Henning