Update: No Michigan alt uni for The Game per associate AD Dave Ablauf MT @KyleRowland: OSU confirms it will wear all-white uniforms for UM game
— angelique (@chengelis) November 19, 2013



I'm not talking about the double digit favorite that Ohio State is going to be in the Big House. I'm talking about alternative jerseys that both teams are planning to wear. The Michigan players are saying they will be wearing a new type of jersey for the game and OSU has already said they are going with the all whites as seen below: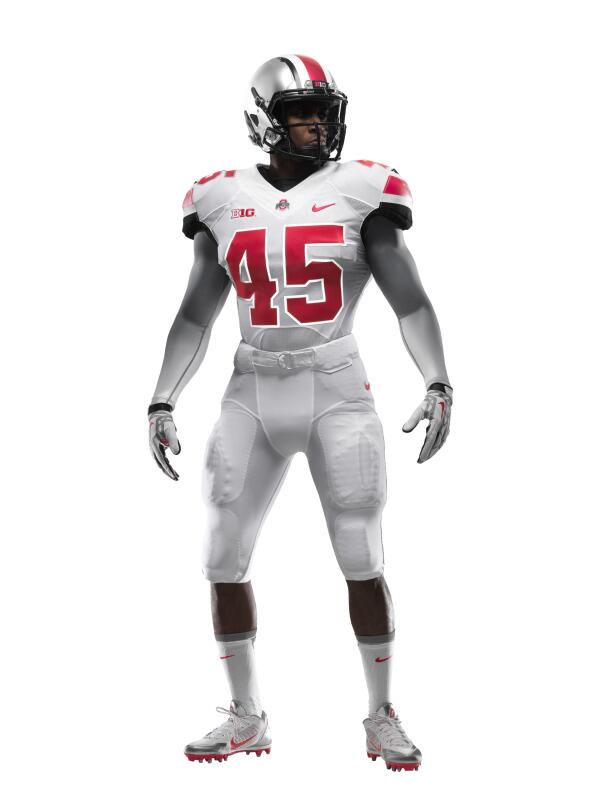 I know new jerseys sell vs. the old ones but I prefer to watch the game with the traditional jerseys. If there is one game that "shouldn't be touched" it should be this one. Wear them against Nebraska or UConn, keep The Game tradition.
The noon games are back! It only took all year to get to them. Iowa and OSU will kick off at noon. In Iowa it will be a 11:00 AM kick.
Gibbons was names the Big Ten Special Teams Player of the Week. That 11 second set up and kick was very good.
Michigan Basketball is now ranked #14 in the country
Hoke didn't say much in his press conference. He did mention Fitz had a minor concussion during the week. Not sure if he is covering for him or not. Devin's arm went numb during the game and that is why they called a time out. That poor kid is probably getting treatment 24/7 during the week.