The 7-on-7 team with the most Wolverines were called Hypercool. They had a nice run in the tournament but didn't make it to the finals.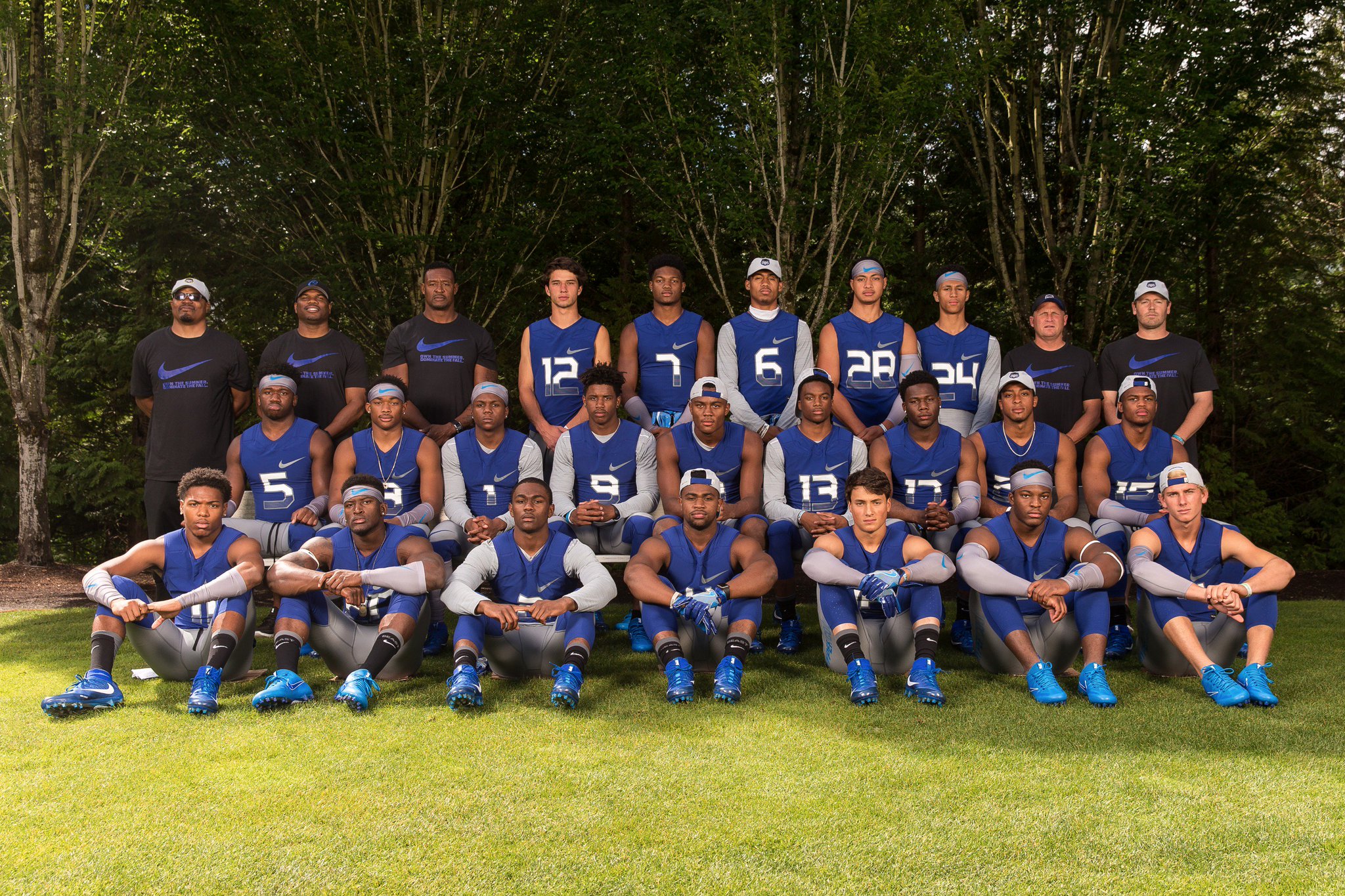 Here is some other buzz from the Opening:


Sam Webb was blowing up twitter on Ambry Thomas who played WR mostly. Could be a two way threat at the next level? Ambry continues to be one of Michigan's top priorities in the class.
Michigan just offered Iowa WR Oliver Martin who was on team Hypercool.
Team Hypercool did knock out Team Alpha Pro which was mostly OSU commits
24/7 ranked McCaffrey 5th in the Elite 11 QB ratings
Sam Webb had this funny write up. (bold is the funny part) Kai-Leon Herbert had really good day. He was matched up Hunter Echols and won two of three reps showing good feet and great lateral quickness. The key for Herbert moving forward as told by his coaches -- is technique. On the couple of times we saw him beaten came when he overset and allowed a pass rusher to get to the inside. A minor technical flaw, according to his coaches, that is easily corrected. You can't teach his length his length, and his can't teach his athleticism. And right now, at just 285-pounds, he has room to add 20 to 300 pounds of muscle. This kid is just scratching the service of how good he can be. He is 285 pounds and if he adds 300 pounds of muscle, he is going to be un-stoppable! :)
Benjamin St. Juste continued to impress at the Opening and had a very high SPARQ score. Most people tweeted about his coverage skills for being a 6'3 corner. Remember when he was a sleeper that nobody had heard about when he committed this time last year? He has to be on this way from not ranked to 4 stars.
Cesar Ruiz was a top performer in the lineman drills. He was considered on the top offensive lineman at the event. His top two are Alabama and Michigan. Some are saying that the Crimson Tide might have taken over the top spot in his recruitment.
I was able to catch one game with ESPNU where Alpha Pro played. OSU Tate Martell had issues with accuracy throwing the ball.
Detroit OL Jordan Reid announced he will be attending MSU at the Opening.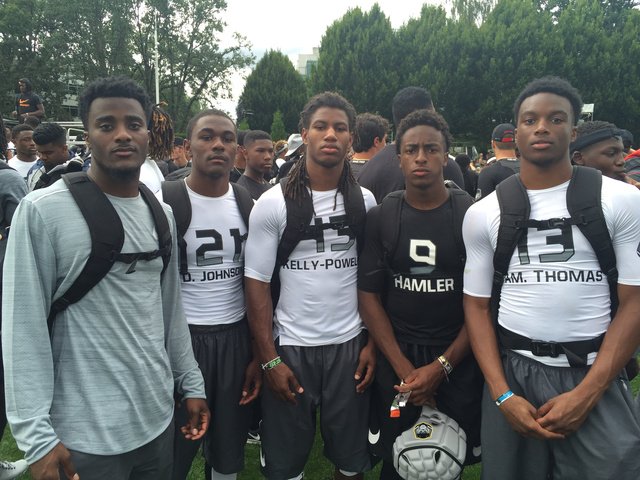 Jourdan Lewis attended the Opening (left) to support his friends