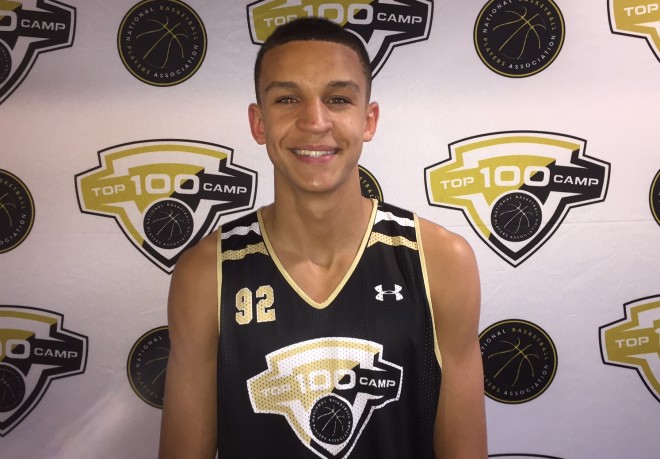 Rivals.com
The son of Larry Nance and brother of Larry Nance Jr. is a top 100 2018 forward Pete Nance. Coach B was recruiting Larry Nance Jr. to Michigan but that didn't work out and Jr. turned out to be an NBA prospect. He won't make that mistake twice.
Pete seems to like Michigan and is down to the Wolverines, Northwestern and now maybe Ohio State who is coming in late after the coaching change. Pete is expected to visit Ann Arbor a week from Saturday on July 1st and could be on commit
watch.
"Michigan is an established place, there's nothing bad about it. It really seems like a great place. I'm going there officially the 1st of July so I'm really excited about it."
WR Zavier Scott from Germany was a standout in Michigan's camp last weekend and earned a offer from Central.
2019 TX DT Lloyd Murray Jr. will visit Ann Arbor this weekend.
2018 Safety Jamien Sherwood from Florida will also visit this weekend.
Top 100 2018 FL OT Nicholas Petit-Frere visited last weekend and doesn't really talk to the media. He is going to be a top prospect that many of the top programs are going to want. Hopefully, Michigan put a great foot forward last weekend. I'm told his last name in French translates to Little Brother. He could be Mike Hart's favorite Michigan player if he comes to Ann Arbor.