As I mentioned in yesterdays post, all signs point to Shaun Nua from ASU taking the Defensive line coaching job at Michigan. All the services are reporting that its a done deal but Michigan has yet to officially announce the hire. Shaun sounds like a good young players coach and I'm looking forward to seeing him develop some serious talent at Michigan. Some of the media that covers ASU says that Shaun really connects with his players and they play hard for him. He will also bring some serious ties to recruiting out West. If you need a backgrounder on Shaun, please check out Wednesday's post.

Welcome Big Man!

Now officially official.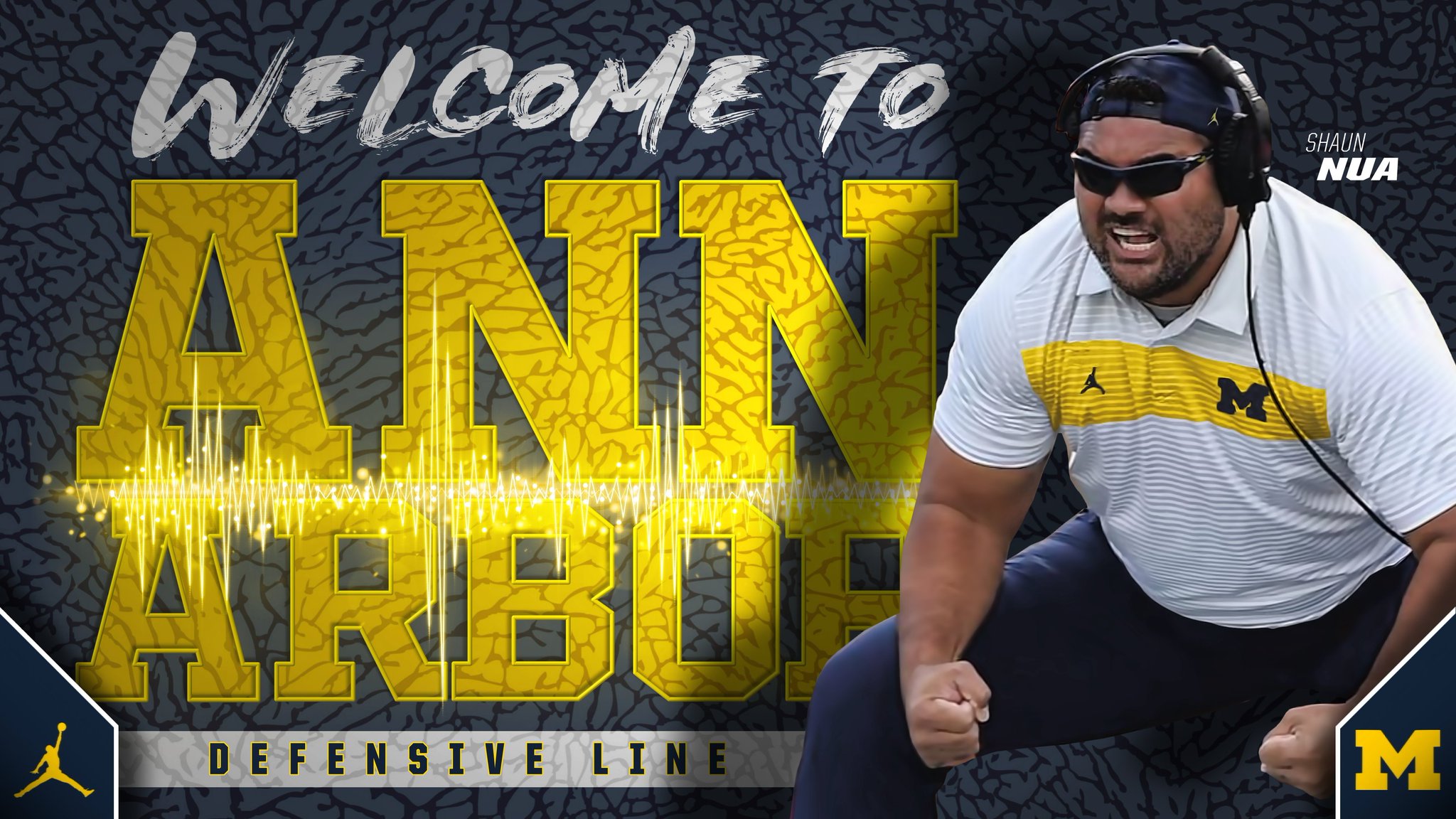 This should end Michigan's staff changes this year if you consider the following: Pep is still expected to find a new gig and McDaniels is also expected to named WR coach as soon as Pep does.

Jalen Hurts is going to Oklahoma.

Texas QB

Shane Buechele is in the portal.

One of Alabama's top recruiters

Tosh Lupoi is leaving for the Browns DL coach role

.

Nick Sabin has some hiring to do.
Michigan 2019 Signed WR Giles Jackson will play in Hawaii this weekend at the Polynesian Bowl. Its on at midnight on Saturday on CBS Sports network. Hopefully, we see some highlights of the young man in space on Sunday.
Remember when Devonte Dobbs a 2019 Belleville recruit that was rated as a 5 star OT and the Michigan coaches weren't giving him a ton of attention? Dobbs of course committed and signed with Sparty. Many Michigan fans that saw him play in high school, didn't believe he was a 5 star talent and was confused on his ranking. Dobbs goes to the UA All American Game and preforms the same way. Rivals latest/final rankings has dropped him out of the 5 star range. The highest Dobbs was rated on Rivals was the #25th player in the nation, in their final rankings he is rated at #122.