As promised here is another version of my favorite Nike/Jumpman things. Today, I will look at something we all need: T-Shirts!

You know where to go! Free Ship by noon and delivery by Friday!


Michigan Wolverines Nike Logo Legend Dri-FIT Performance T-Shirt - Navy
Michigan Wolverines Nike Dri-FIT Touch T-Shirt - Heather Gray
Michigan Wolverines Brand Jordan 2016 Football Practice T-Shirt - Gray
I highly recommend going with a Dri-Fit T-shirt vs. non Dri-Fit. I have found the Dri-Fit stands up to the washer machine and dryer much better. Many of the shirts come in different colors and the middle Heather Gray shirt has been very popular so far.
Speaking of new things around here. Looks like the Wolverines will be sporting a new helmet next season with a matte finish

.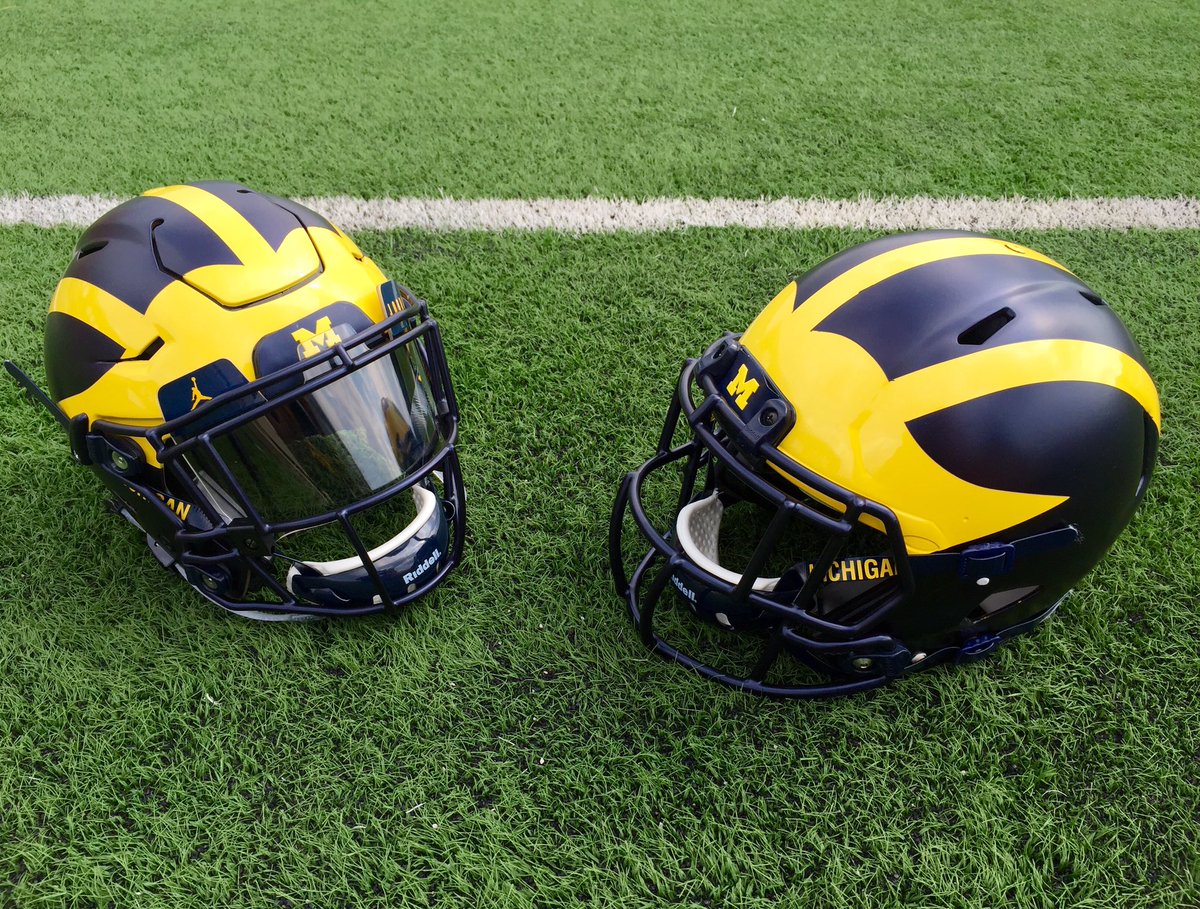 As you saw, the uniforms were released on the internet yesterday.

I think the changes that were made were slight and the Jumpman is not too large. The numbers went from the side to the top of the shoulder pads (on the whites) and we know the White on White is hear to stay on the road uniforms.
Nike will also be making a special Jimmy Khaki Pant.
Can't wait to get the reaction of the recruits at the BBQ on the new Jordan gear this weekend.
Seems the normal schedule poster has some new swag as well: