Today is Pro Day for the Wolverines, I hope everyone does well.


Here is Denard's Pro Day Interview from the NFL Network from earlier this week.





Dan Wetzel from Yahoo does a nice article on Denard's Pro Day and graduating in May. Denard did not elect to go to leave school and train in Florida or Arizona. He decided to stay in school and graduate. Classic Denard.
Mason Cole's teammate Artavis Scott will be visiting again for the Spring Game. Mason is coming as well. Many are expecting that Michigan might not be leading for Artavis, but he keeps things pretty quiet. George Campbell a 2015 WR from the same school is also very high on the Wolverines. George tweeted this picture of him and Mason on Tuesday.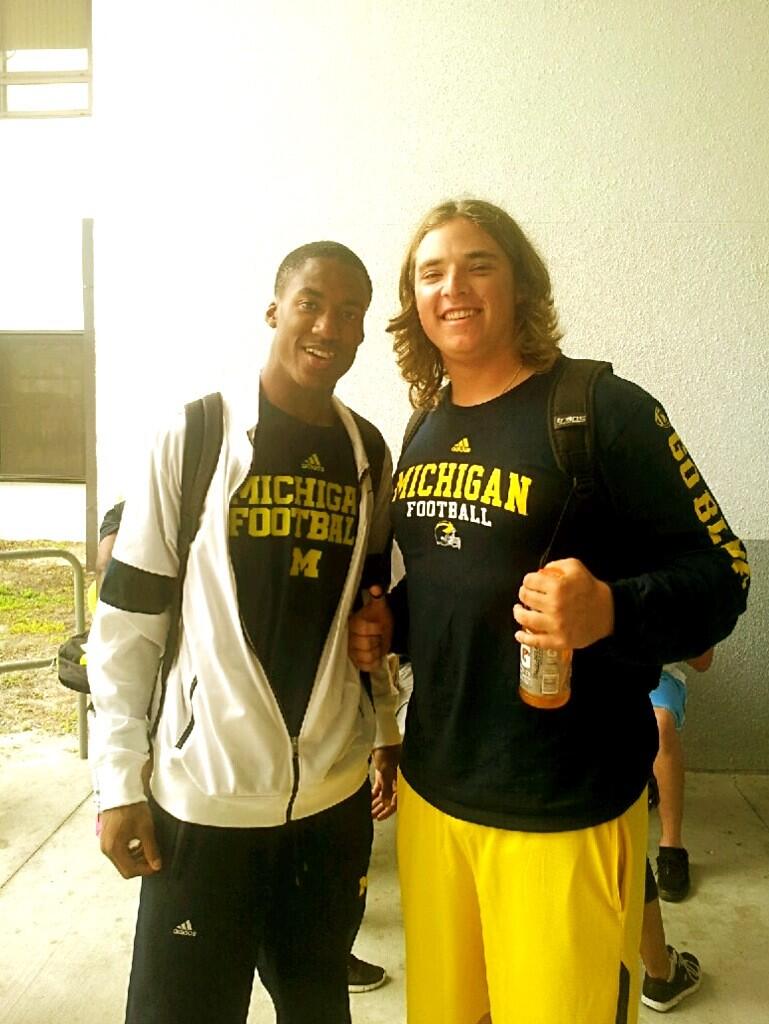 2014 LB Kyle Berger from Cleveland is also making his second visit this weekend. He is going to take in a Spring Practice on Saturday. His buddy Michael Ferns will also be in Ann Arbor.
Michigan plays at 2:30 EST against Penn State. Be careful here, Michigan needs to show up. Game is on BTN.